Bushfire season is upon us again. Getting information to the public about fire risks, controlled burns, and current bushfire activity is very important. Over the years, social media sites have made the spreading of information much easier, but its not always easy to keep track of several posts, or have to actively monitor them for up to date information.
When developing the latest version of our Bay Islands Guide app, we built a notification system that allows us to push information directly to peoples smartphones, based on certain categories. After speaking to some of the local firefighters, it was made clear that an 'Emergency Notification' category would be of great benefit to the local residents.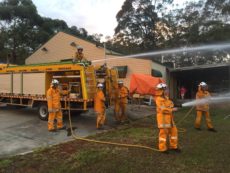 Obviously, such a system would benefit the most from as many users as possible. We decided to remove the $1.99 price tag, make the app 100% FREE (no ads, nothing!) and team up with the Russell Island Rural Fire Brigade to allow them to notify island residents of any dangers, upcoming controlled burns, or general fire safety information.
By simply installing our Bay Islands Guide app, you are automatically subscribed to receive the 'Emergency Notifications', as well as some other notification types. As an added bonus, you get access to all the other great features that our app provides, such as our Ferry Planner, local Business Directory, Location Reminders, Go-Card Balance checking, and more!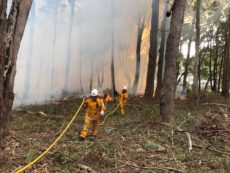 As of today, our Android app contains our new notification system, and our iPhone app is in the process of being updated, and should be available within the next 2 weeks.
Head over to Bay Islands Guide to grab a copy today, or search for it in the Google Play Store or Apple App Store.